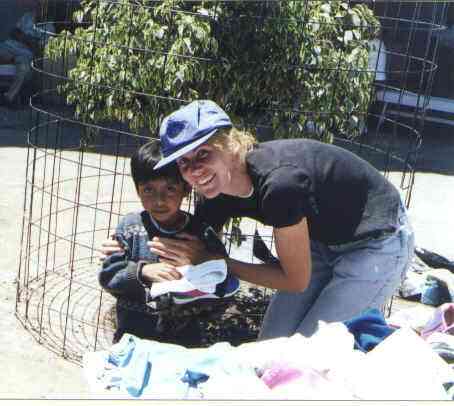 Hanley Denning knew she wanted to dedicate her life to helping people, so she went to Guatemala City in 1997 to learn Spanish hoping that would make her a more effective social worker when she came back to the United States. Instead, Ms. Denning found her life's calling, when a nun and a priest took her to the city dump, dug into a ravine, where she saw hundreds women (some with babies on their backs) and children, literally searching through the garbage.

Ms. Denning decided she must do something to help these poor people. She called her parents and asked them to sell all her possessions. In 1999, after her parents raised $5,000 from the sale of her assets, Hanley founded the non profit Safe Passage program, and set up a school in a small abandoned church at the dump, and ministered to the poor.

Denning's work was featured in the film "Recycled Life," which was nominated for an Oscar in January. But just five days before the nomination were announced, she was killed in a car accident.